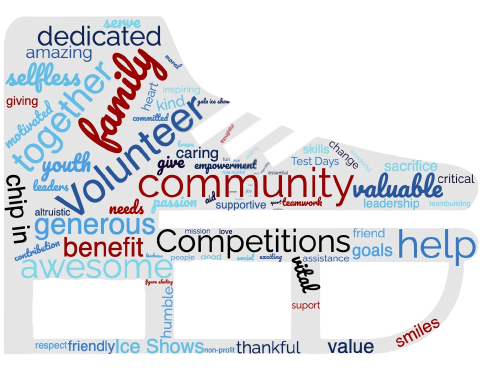 Volunteering for 2022/23
Volunteers are essential to the operation of the Okotoks Skating Club. Hundreds of hours go into running the club and all members and family are encouraged to volunteer their time.
This year, each family registered in Academy, STARSkate and Competitive Skate is required to commit to completing 20 credits of volunteering.