Pre-CanSkate
The Pre-CanSkate program is an un-parented program designed for children 3 + years of age, who have never skated before or who are not yet confident on the ice. This program teaches children the basics of how to get up when they fall down, how to move forward, basic backward movement and how to stop. Lessons are taught by Skate Canada Certified Professional Coaches and trained Program Assistants in a group format so children must be somewhat independent and not require one-on-one supervision. These sessions are shorter in length to accommodate the younger skater. Skaters will learn in an energetic, fun environment using skating aids and toys with the goal of having fun.
Equipment required – skates, mittens or gloves, and CSA approved hockey helmet.
We DO NOT recommend the "adjustable or expandable" skates like those pictured below: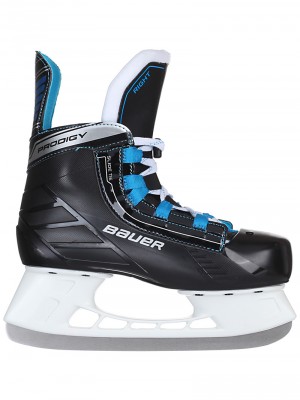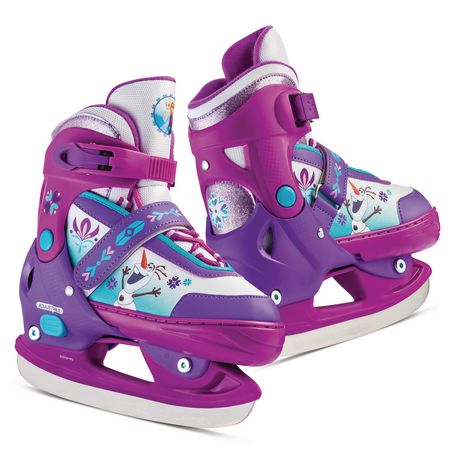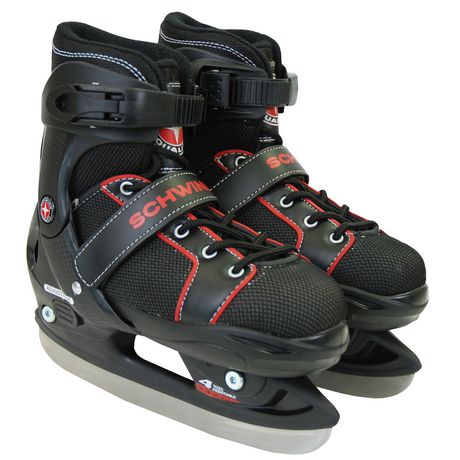 2020 - 2021 Schedule
Due to current COVID-19 restrictions Pre-CanSkate and Inclusive Programs are currently not offered. Please check back for updates.


Additional Fees
Skate Canada membership fee of $44.00 (non-refundable and non-transferrable)
Membership year - September 1 - August 31.
When you/your child registers for a skating program at our club, you also become a member of Skate Canada, the national sport governing body for figure skating in Canada. There are many advantages that go with a Skate Canada membership such as accident insurance, access to Skate Canada programs and materials, the opportunity to participate in interclub and invitational competitions and special member prices on merchandise from the on-line store.