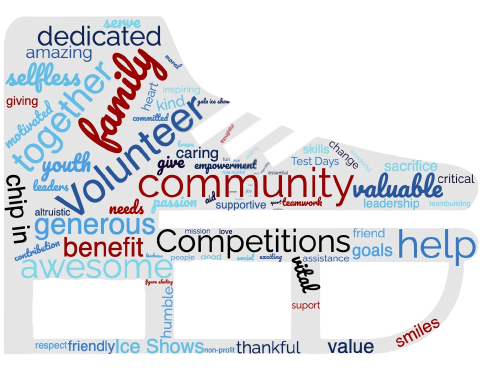 Volunteering for 2023/24
Volunteers are essential to the operation of the Okotoks Skating Club. Hundreds of hours go into running the club and all members and family are encouraged to volunteer their time.
This year, each family registered in STARSkate (or Competitive Skate) is required to commit to completing 20 credits of volunteering with families with skaters solely in Pre-Junior are required to complete 10 credits of volunteering.
Note: 1 credit typically equals 1 hour of volunteering.
---
Current Volunteering Opportunities
Please click the links below to view sign-up's and descriptions.
---

Ice Supervision (Monthly)

Role Tasks & Responsibilities: Ice Supervision Instructions 2022/2023

How to Video: OSC Ice Supervision Tutorial

ICE SUPERVISION - SEPTEMBER 2023

ICE SUPERVISION - OCTOBER 2023

---

OSC Casino - October 2023

OSC has been scheduled for our Casino allotment on Sunday, October 8th and Monday, October 9th, 2023 and we NEED your help!

Funds raised during a casino are used to supplement ice costs and other events, keeping costs as low as possible for our participants. This is also a great opportunity to fulfill your volunteer credits for the year. Be sure to sign up early to get the shift of your choice! Volunteer credits for each role are listed on the sign-up.

NOTE: No previous experience is required for any role. Volunteers are also provided complimentary drinks and food throughout their shift(s).

---