News
WINTER 2023 CANSKATE/CANPOWER
posted Nov 15, 2022, 11:49 AM

The Winter 2023 CanSkate/CanPower season registration is now open.
The Winter session begins January 10, 2023 and ends on March 18, 2023.
We are proud to offer our CanSkate, PreCanskate, PreCanPower, and Power A & B programs.
For more info, see the REGISTRATION GUIDE here.
We look forward to skating with you again soon!
ANNOUNCING THE 2022 OKOTOKS JR. WINTER CLASSIC MINI COMPETITION
posted Nov 2, 2022, 1:41 PM
The Okotoks Skating Club is excited to announce the 2022 Okotoks Jr. Winter Classic mini-competition!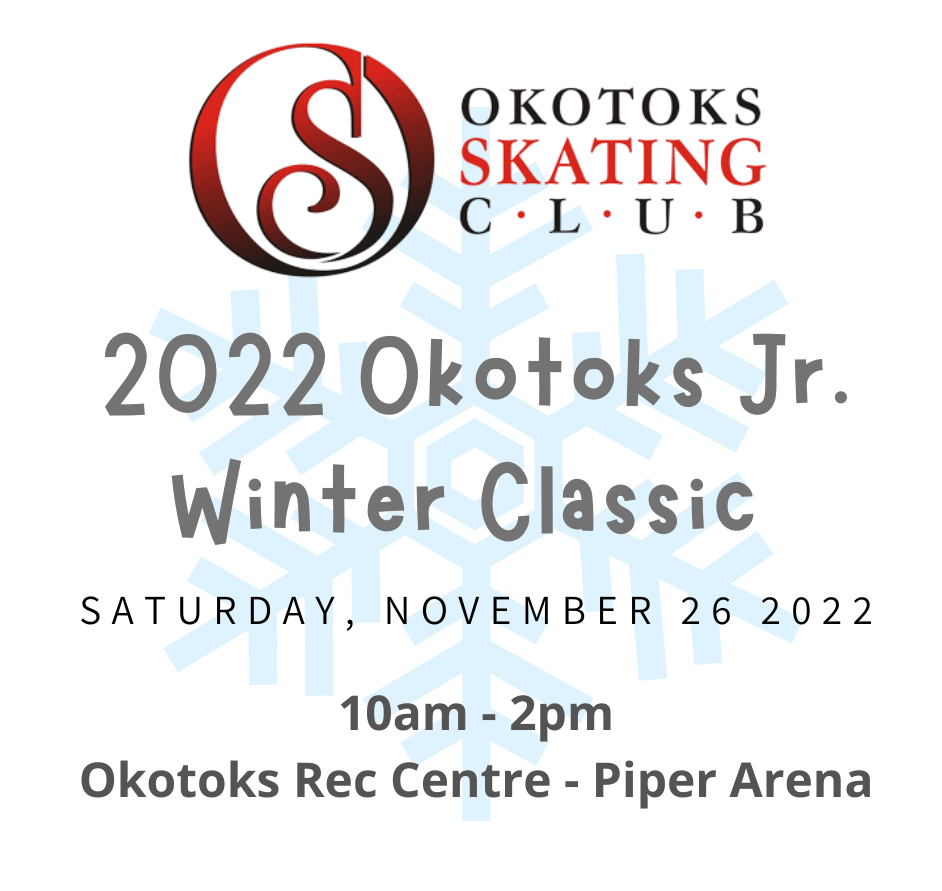 This event is a "mini" competition for skaters in our CanSkate, Academy and Junior figure skating programs up to STAR 2. We are excited to be able to give our new and junior skaters the opportunity to come out and showcase all they have learned to family and friends. Skaters will be able to experience all that happens in a real competition at their home arena in a fun and relaxed way.
The focus for this event is on individual skill improvement and skaters will not be ranked, rather they will be evaluated based on performance standards alone. We invite all members of Canskate, Academy and Junior skaters up to STAR 2 to participate in this fun and exciting event!
Event Details:
Date:
Saturday, November 26, 2022
Location:
Piper Arena, Okotoks Rec. Centre
Time:
10:00 am to 2:00 pm (full event schedule TBA after registration closes)
Events offered:
CanSkate Elements Event (Stage 1-6)

Academy Spin, Spiral, Jump Creative Event

Academy TEAM Event

Star 1 Freeskate Event

Star 2 Freeskate Event

Star 1-2 TEAM Events
Registration is now open!
To register or for more information: 2022 OKOTOKS JR. WINTER CLASSIC REGISTRATION INFO
For the competition announcement and info package: COMPETITION INFO PACKAGE
Deadline for registration is midnight on November 16th, 2022.
Please note that for this event, OSC members have priority registration until November 9th. After that, registration will be open to out-of-club participants. Register early to secure your spot as spaces are limited. Registration fees include both registration and coaching fees for OSC members only.
For any questions or help in registration, please don't hesitate to contact us. Thank you and we look forward to having your skater participate!